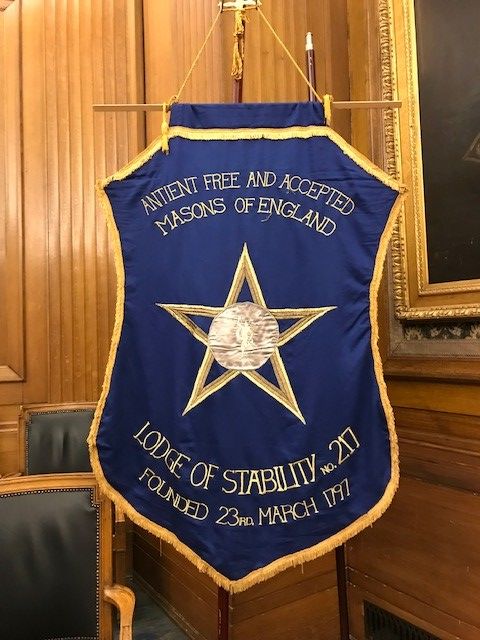 The Lodge of Stability 217 was founded on 23rd March 1797. We have a lot of history for the Lodge of Stability no 217 itself, the Stability Lodge of Instruction 1 and 2, the Stability Workings (which is the ritual that we use) and Atholl Lodge which the Lodge of Stability is. For more information about Atholl Lodges go to http://antients.org/ . For more information about The Stability Ritual Association go to http://www.stabilityritual.com/
Although we have over 200 years of history, at our lodge meetings we read out the minutes of the meeting held 100 years ago. This gives a great insight into the lodge history and it has been a particularly interesting period over the last few years, with 100 years ago being the years of the first world war. It was fascinating to see how the lodge operated in such difficult times.
Whilst we are a lodge with years of history and traditions, which we work hard to uphold to this day, we are also a very forward thinking lodge. We have many new, younger members as well as the senior, more established members of the lodge. We therefore have a very healthy mix of old and new.